December 27 - December 31 2018
Elle Gri Becha 'Playgrounds in Watercolours'
1 December - 22 December 2017
Opening celebrations 6-8pm 1 December
Playgrounds in Watercolour, explores the concept of characters and symbols that develop into narratives.
FEM&IST Film Festival - Les Flâneuses Series
Thursday 23 November 2017
The flâneur: a figure of French poetry who was simultaneously traumatised by, and in awe of, his urban environment. As with all French nouns, the flâneur has a gender and that gender is male. We've subverted that (feminine spelling = flâneuse) and appropriated a gallery space to create active interactions with the moving image as you encounter them, in various nooks and crannies of the space. This series of short films explores the female and genderqueer experience of architecture."
CRYSTAL LAKE
dir. Jennifer Reeder - USA (2016)
English (19 mins)

AU BOUT DE LA RUE
dir. Maxime Gaudet - France (2016)
French (3 mins)

FLAT
dir. Beck Cole - Australia (2004)
English (13 mins)
 
NIGHTS DON'T BREATHE
dir. Simona Castricum - USA (2006)
English (5 mins)
September 22 - October 7, 2017
Opening night drinks, September 22, 6-8pm
Closing celebration October 7, 2-5pm
Mino Wu " Story of our Eyes"
August 29-15 September 2017
Opening night drinks, Tuesday 29 August 6-8pm
extended opening hours: Wed-Sun 12-5pm
Closing celebration, Friday 15 September 6-8pm
Ethan Kristy "Man C*nt"
August 11 - August 26
Opening night Celebrations: Friday, August 11th 6-8pm (includes performance by Pluto Savage)
Closing party: Saturday, August 26th 2-5pm
*image from the series INKBLOT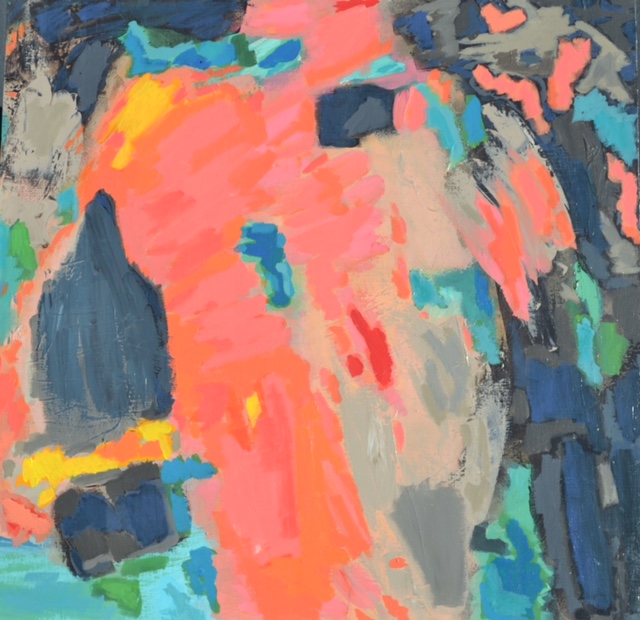 Friday August 4th 2017, 6-8pm
Featuring works by Billi Lime, Charlotte St Clair Wilson, Sabio and Big Focus Animation
Amezaiku candy treats by Hattori Art
and performances by:
"Soft Opening" - Jen Moore and Sophie Perillo
"Spherics" - Emily Bennett (strings), Maria Moles (percussion), Chloe Smith (strings), John Stevens (electronics), Lloyd Honeybrook (winds)
Beach Spherics (curated by Rachel McLaren)
24 September 2017 3.30 for 4pm start
An afternoon of sound art and deep listening. Sound, movement, waves and beach. Evoking sounds of the sea spectrum.
Curated by Rachel McLaren, featuring:
Scott Mclatchie - Projections titled Static Sea
Conococo Phillips - Soundscape: Beach Dad
Wavey Day Connor - Sound piece titles Wavey Creature
Muddy Lawrence - Tape Loops
Eye - Sea Improv
Chellah - The Sea that Glitters